15 March 2019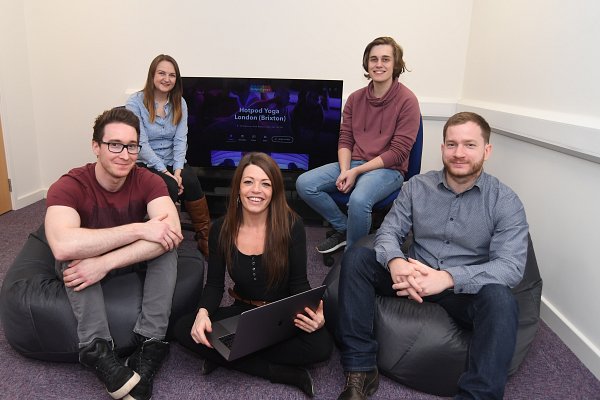 A Warwickshire start-up which is punching above its weight in the digital marketing world is growing its team.
Craftwork Digital was founded two years ago by digital specialists Martin Oddy and Shane Welland, whose ambition was to combine the skills of a big agency with the client-centric approach of a smaller company.
It builds and promotes websites for businesses and already counts a global brand among its big name clients, which include Public Health England, Hotpod Yoga and CIA Insurance.
The company has now moved into its first offices within the Rural Innovation Centre at Stoneleigh Park from where it plans to develop its local client base and web design offer.
It is also looking to take on an additional web developer and digital project manager to support recent business wins.
The founders have been friends since they were at school together in Nuneaton and both went on to become digital specialists, with Martin in digital marketing, with a focus on SEO and analytics, and Shane in web design and development.
Martin, aged 31, said:
We wanted Craftwork Digital to be the antithesis of our big agency background and for it to stay small with a tight team who were highly-skilled and could remain close to the client.
That's how we started, how we have grown and how we wish to continue operating. We truly believe smaller can be better and have seen a shift in the market in the last few years with even big business favouring a specialist boutique agency.
We're building a team with a combination of web development and digital marketing experience and capabilities that will be tough to compete with for agencies anywhere near our size.
The company has grown from the two co-founders working from home to a team of four working out of the Rural Innovation Centre, with Caroline Coward as performance director and Ben Townshend as a web developer.
Shane, who is 30, added:
We are proud of what we have built up and have gone from a few smaller projects to multiple bigger projects while keeping quality high.
We now want to use our big client experience to grow a local client base of SMEs in the Midlands. We also want to expand our creative offering in terms of web design.
Our move into offices was timely and now we're here, we can't see ourselves leaving anytime soon. It's a good fit and really convenient, and with so many businesses at Stoneleigh Park there is great potential for us here.
Liz Burkinshaw, manager of the Rural Innovation Centre, said:
The Rural Innovation Centre continues to be an attractive base for businesses looking to get off the ground or take a step up to the next level.
As a young and growing company, Craftwork Digital recognised the benefits of switching to an office environment, and we're pleased that the facilities, location and business networking opportunities here have already made it the right and longer-term move.