WHO TO CONTACT ABOUT

STONELEIGH PARK
Property enquiries
For latest availability information please contact the sole letting agents: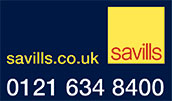 Nick Williams
+44 (0)121 634 8401
nwilliams@savills.com
Site Management
Richard A G Wood
Facilities Director
+44 (0)2476 696 809
M: 07967 756248
richard.wood@eu.jll.com
Louise Henstock
Property Administrator
+44 (0)2476 696 537
M: 07752 739985
louise.henstock@eu.jll.com
Serviced Offices
Christine Campion
Centre Manager
+44 (0)2476 998 500
M: 07594 520943
christine.campion@eu.jll.com
Event & hotel enquiries
For all enquiries relating to events, please contact the National Agricultural and Exhibition Centre (NAEC) for more information.
National Agricultural and Exhibition Centre (NAEC)
+44 (0)2476 696 969
www.naecstoneleigh.co.uk
For enquiries relating to the Stoneleigh Park Lodge hotel and campsite, please contact:
Stoneleigh Park Lodge
+44 (0)247 669 0123
www.stoneleighparklodge.com
DISCLAIMER
The material available in this website is designed to provide general guidance and information. Whilst all reasonable efforts have been made to ensure that the information provided is accurate, it does not constitute legal or professional advice. No responsibility can be accepted for any use made of the information presented in this website. Always consult your professional adviser. April 2019.