19 August 2014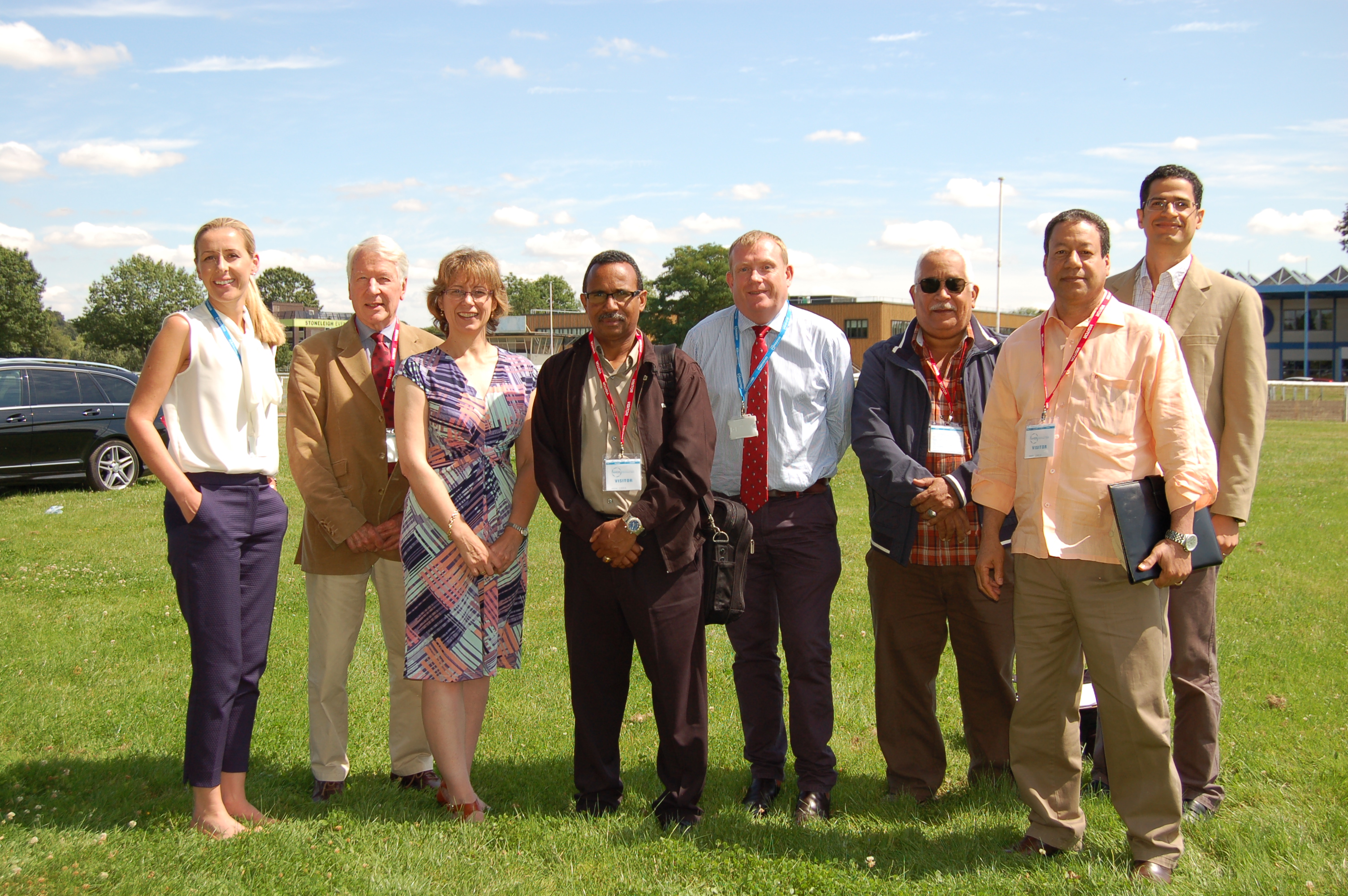 A group of industry professionals from the Dominican Republic have been given an insight into beef and lamb production and livestock genetics during a visit to the UK hosted by EBLEX.
The week-long visit included farm visits to look at different production systems and a trip to the Sheep Event, at the Three Counties Showground, which included a tour of the EBLEX stand.
Delegates were also given a number of presentations by the EBLEX team during a visit to Stoneleigh Park where the organisation is based.
The presentations included EBLEX's export work, breeding and production systems and an overview of the Quality Standard Mark (QSM). Examples of EBLEX's export marketing activities were also outlined.
EBLEX is the organisation for beef and lamb levy payers in England, and is a division of the Agriculture and Horticulture Development Board (AHDB).
AHDB is a statutory levy body, funded by farmers, growers and others in the supply chain, which focuses on improving the efficiency, sustainability and competitiveness of agriculture and horticulture sectors.
EBLEX exists to enhance the profitability and sustainability of the English beef and lamb sector and its aims are to help the supply chain to be more efficient and to add value to the industry.
Susana Morris, EBLEX export manager, said:
The visit from the Dominican Republic delegation was very successful and provided a valuable first-hand look at a wide spectrum of work relating to our beef and sheep meat production.
They were particularly interested in the field of genetics, an area in which EBLEX has a vast amount of expertise, and we were delighted to be able to share our knowledge in this area.