12 September 2014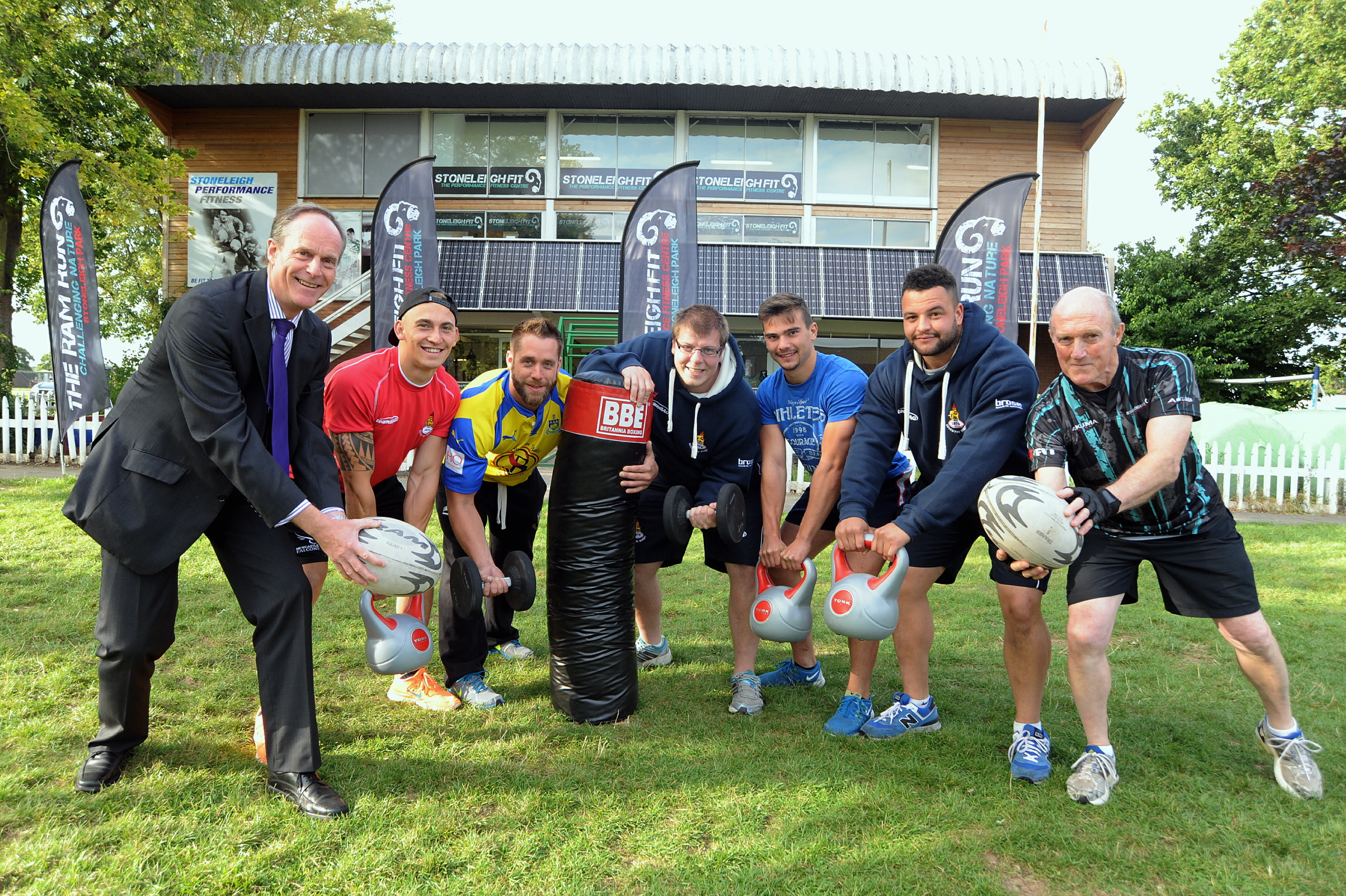 A Warwickshire fitness centre with a special sporting heritage is helping Coventry Rugby with its challenge for promotion to The Championship this season.
The National League One club held its gruelling pre-season training regimes at Stoneleigh Performance Fitness Centre (SPFC) based at Stoneleigh Park.
Players used the facilities intensively for eight weeks for their strength, conditioning and practical skills ahead of the new campaign, using specialist equipment and the indoor and outdoor facilities within the 1,050-acre estate.
And the club was so impressed that it has decided to carry on using the fitness centre for conditioning and rehabilitation throughout this playing season.
Phil Maynard, rugby director and general manager at Coventry Rugby, said:
Stoneleigh Performance Fitness Centre is a perfect venue for us because it is away from the club and has a wide range of facilities and access to outdoor space which is ideal for our needs.
The pre-season training was intensive and will hopefully serve us well for this season as we look to get back to The Championship.
The players will carry on using the centre for continual conditioning and some rehabilitation for those injured. In fact, it's been so popular that our spouses and partners are now using it as well!
The gym is run by Iain Exeter, who has a strong sporting background. His father was an international athletics coach and Iain has played and coached rugby at both professional and amateur level.
Iain's son, Tim, played rugby for Scotland, an international career cut short by a broken neck, and went on to become the fitness coach at Coventry City and Wales football teams and Northampton Saints Rugby Club for eight years.
And that sporting history is reflected within the facilities, with a focus on functional and performance training as well as general rehabilitation which attracts members of other local rugby clubs including Kenilworth, Leamington and Old Leamingtonians.
Kenilworth RFC player Chris Riley said:
It has first-class facilities and there is a lot of space so it's perfect for a team and squad environment.
Iain said:
We really pride ourselves on performance here and I'm sure the players benefit from the hard work we've put in to portray that within our facilities.
Coventry Rugby completed all of their strength and conditioning skills as well as their match practice here during the pre-season. Some people may be intimidated by seeing 50 rugby players in the gym but they all integrated really well with our members.
We believe everybody should be given the chance to train like an athlete whether they are a fully-fledged sportsman or somebody just trying to improve their health and fitness.
The gym, which has been open for two years, is used by people working at Stoneleigh Park and those within the wider community.
Colin Hooper, estates director at Stoneleigh Park, said:
It's great to have a gym on site with the extensive range of equipment, facilities and expertise to cater for local sports clubs as well as the general public.
More than 1,100 people work for the 70 businesses based here at Stoneleigh Park and the gym is one of a number of facilities on site that is available for them and local people to use.