28 October 2014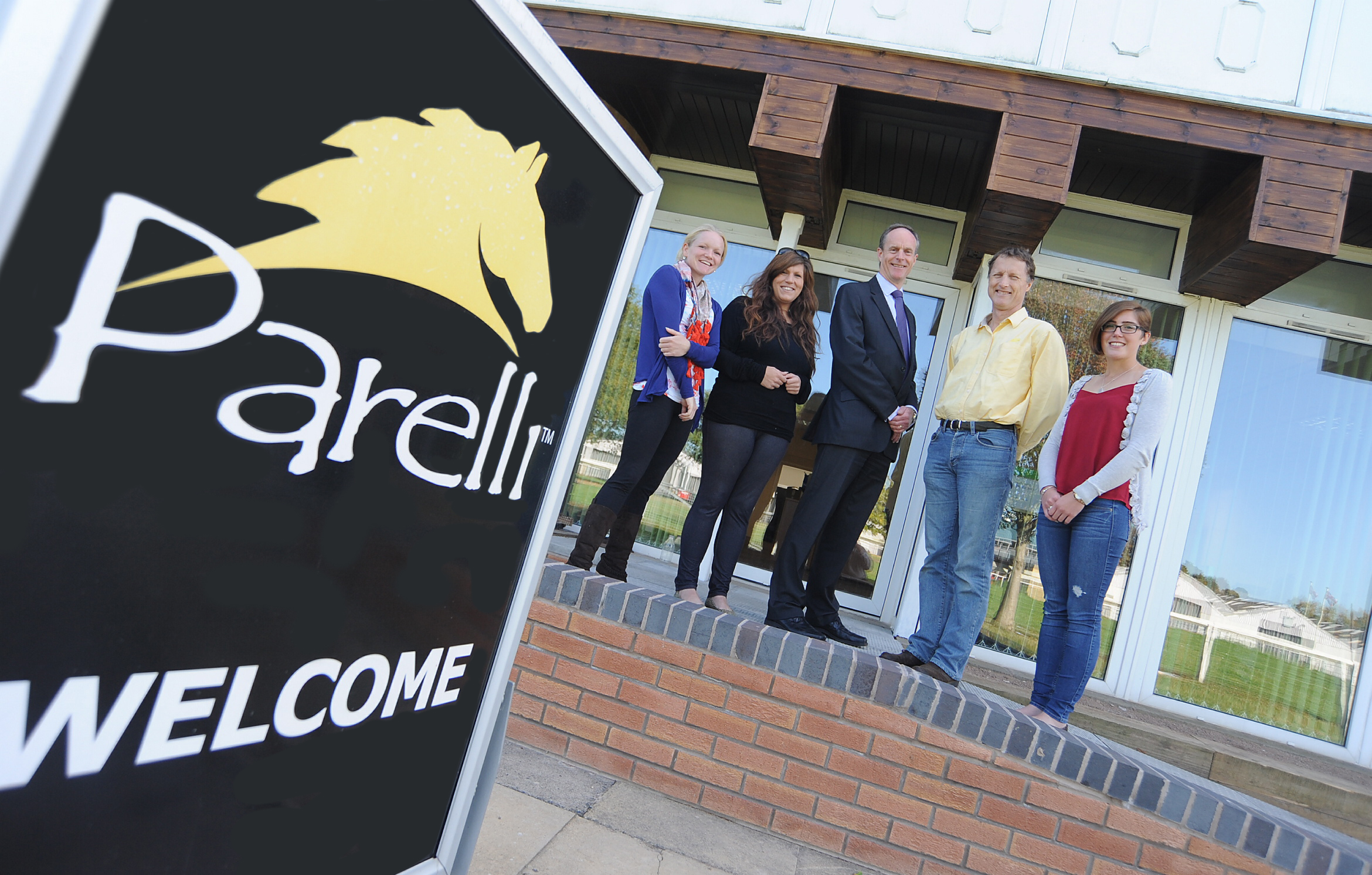 THE UK headquarters of a worldwide equine organisation has moved into a new home at Stoneleigh Park in Warwickshire.
Parelli UK, which trains people in natural horsemanship, has relocated on Stoneleigh Park to a unit that will support its new business focus.
The new base will enable the organisation to shift towards providing its internationally-renowned courses on a regional basis throughout the UK rather than from one central base.
It is hoped that taking the courses out into the regions will make them more accessible to its 3,000 members around the country.
The Parelli Programme was founded in 1981 by Pat Parelli, a former rodeo bronc rider and horse trainer based in the USA, and is focused on the study of horse behaviour and horsemanship skills.
The training programme is based on Pat's observations of horse behaviour, psychology and communication, and aims to raise the level of horsemanship for the benefit of both horse and rider.
Parelli UK is one of four centres around the world, with others based in the USA, Australia and Switzerland, and has been located at Stoneleigh Park since 2008.
Graham Pickup, director of Parelli UK, said:
The programme enables you to acquire the skills and habits to become a good horseman and to teach your horse to have the skills and habits to become a good partner. Put those two together and you get some fantastic results.
It's not a silver bullet. It's not a quick fix. It takes time and patience which is why we have this supported programme that enables people to progress from beginner right through to an accredited instructor.
Parelli UK aims to cover all regions, from the north of Scotland to the tip of Cornwall, to give students greater opportunity to attend the clinics and courses delivered by its 45 accredited instructors located throughout the country.
Graham said:
We are trying to make it more easily available to people both in terms of helping them to understand what the programme is about but also to have that support network local to them in terms of professional courses and clinics.
We are also going to be a lot more active in putting on demonstrations, attending shows and going to major equine events around the country.
The new two-storey headquarters have been fully refurbished by LaSalle Investment Management, which manages Stoneleigh Park. As well as office and meeting space, it also has warehouse facilities to store products available from Parelli UK's online store.
Colin Hooper, estates director at Stoneleigh Park, said:
The central location of Stoneleigh Park makes an ideal base for Parelli UK to oversee the provision of its courses throughout the country.
With an extensive range of buildings on site, we are able to accommodate the changing needs of organisations based here.
Stoneleigh Park has a long association with the equine world and we are pleased to have been able to offer Parelli UK the right space to support its new business focus which marks an exciting chapter in its development.