11 November 2014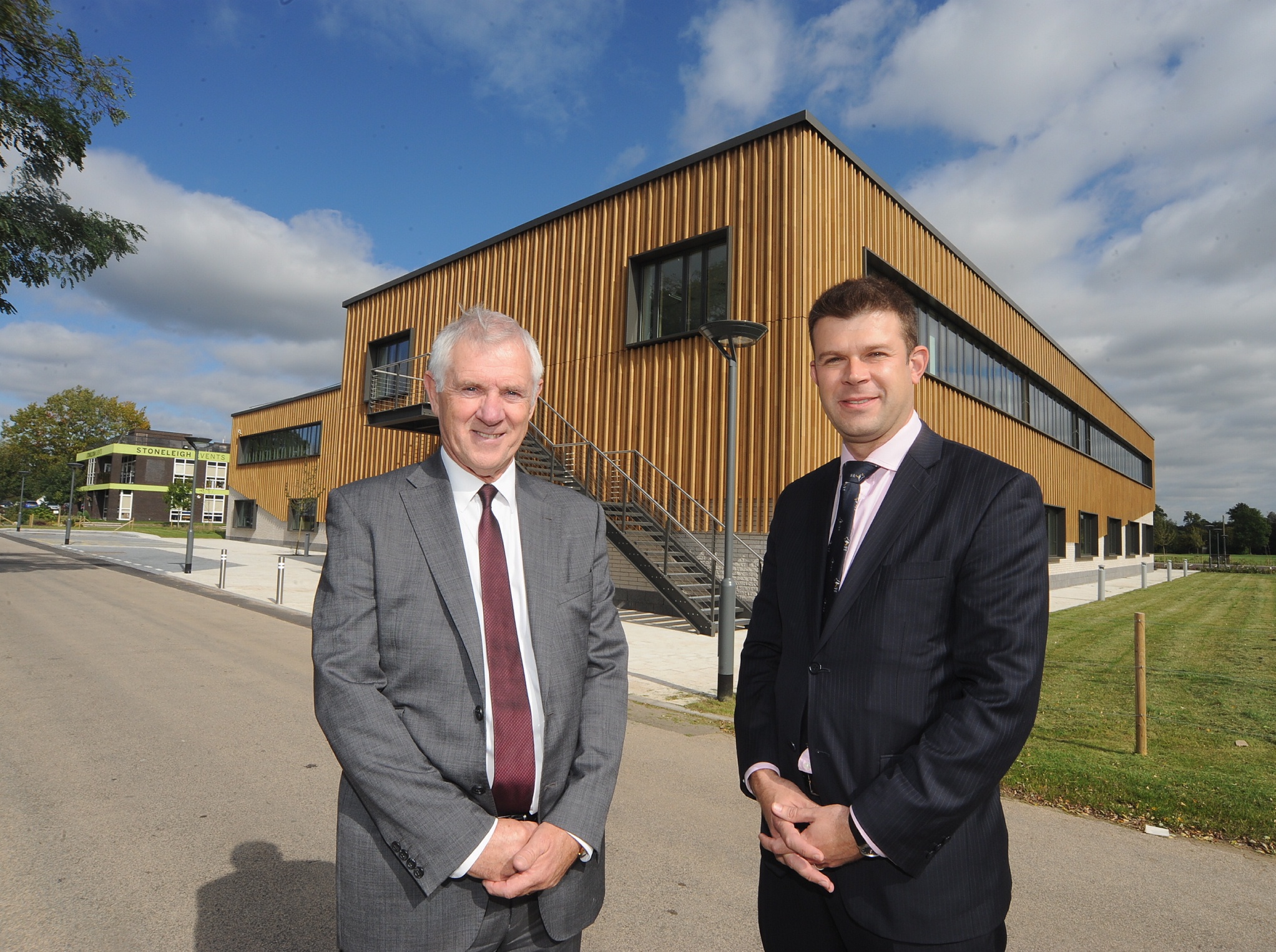 Keys to the new £5 million headquarters at Stoneleigh Park of a national organisation for farmers and growers have been handed over.
The state-of-the-art home for the Agriculture and Horticulture Development Board (AHDB) brings its six divisions, previously housed in three separate buildings on the Warwickshire estate, under one roof for the first time.
LaSalle Investment Management, which manages the Stoneleigh Park estate, created the landmark building for leasing to AHDB, which employs 325 staff on site.
The 35,000 sq ft development marks a significant step in LaSalle's transformation of Stoneleigh Park into a centre of agricultural excellence and in AHDB's continuing drive to be a more effective organisation.
AHDB is a statutory levy body, funded by farmers, growers and others in the supply chain, which focuses on improving the efficiency, sustainability and competitiveness of agriculture and horticulture sectors.
The two-storey building has been designed to reflect AHDB's needs and complement the rural setting with the use of local and natural materials.
Work started in May 2013 on the first major new building to be constructed on Stoneleigh Park in a decade.
AHDB Chief Executive Tom Taylor has overseen the project which has been completed on schedule, and ahead of him moving on from the organisation at the end of November.
He said:
The building makes a real statement and will enable a modern way of working with colleagues from the same functions, rather than the same divisions, seated together in an open plan environment.
It will bring a completely different culture to the organisation with more cross sector working which will make AHDB more effective in delivering greater benefits to its levy payers.
Each wing of the building is colour themed on a season to reflect the weather dependence of the sectors served by AHDB. Images of farm animals, crops and plants, and industry-related quotations decorate the work spaces.
The open plan work spaces are complemented by team and meeting rooms, and breakout areas with booth seating. There is also a boardroom, open plan reception featuring a living birch screen, library and mezzanine dining area.
The construction of the building was completed in the spring and the internal fit-out was undertaken by Overbury during the summer under the direction of architects Consarc.
Chris Mitchell, Associate Director at LaSalle Investment Management, said:
AHDB is a prestigious public sector occupier linking many arms of the agricultural industry. They are one of the anchors of Stoneleigh Park and we are proud to be able to accommodate them in an excellent new building that perfectly fits the way they want to work, but is also flexible enough to adapt to future change.
For LaSalle this is one of the most substantial steps yet in building out a 15-year masterplan that will turn Stoneleigh Park into an internationally-renowned agricultural science park and centre of excellence.