15 December 2014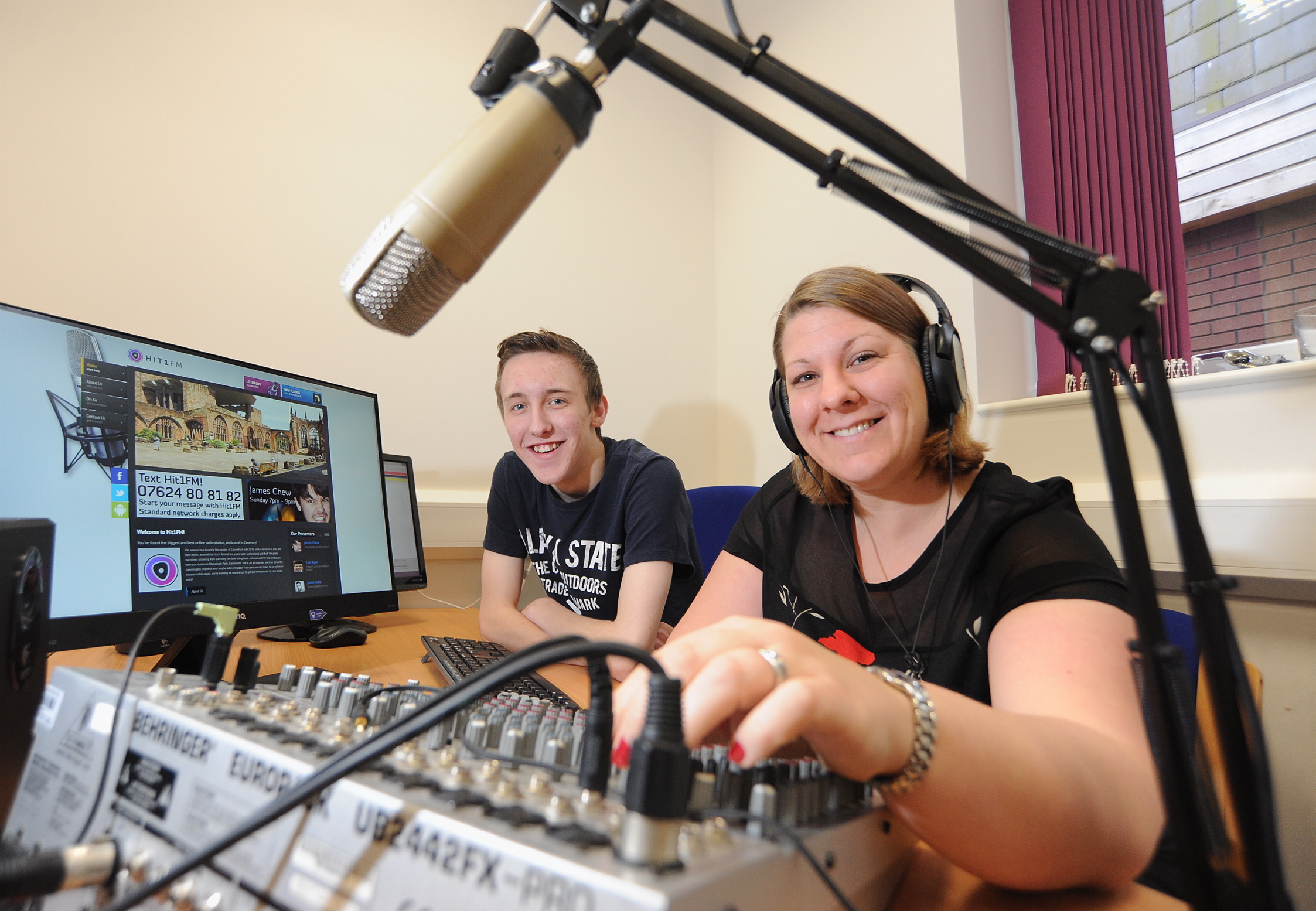 A student from Coventry and Warwickshire who first hit the airwaves at the age of 13 is helping enthusiasts worldwide to follow in his tracks of launching their own internet radio stations.
Within just over a year of co-founding an online radio platform called SHOUTca.st, 17-year-old Aaron Gregory has helped to set up around 2,500 internet stations.
The platform, which provides streaming services for internet radio stations, has now moved into the Rural Innovation Centre at Stoneleigh Park in Warwickshire to help expand.
Aaron is also basing his own internet radio station Hit1FM from there, broadcasting to around 1,000 listeners a day with a target audience of 16 to 24-year-olds in the local area.
Aaron, who is studying at Warwickshire College and lives in Coventry, said:
I started my own small radio station in my bedroom when I was about 13 and have grown it into Hit1FM.
Once I was confident enough about the front-end of internet radio, I started to research the technology behind it to the point where I understood it enough to be able to help others set up their own stations.
As well as providing the broadcasting platform, SHOUTca.st offers advice on attracting audiences and advertisers.
Aaron said:
I have always had an interest in business and wanted to start my own so creating one out of my hobby made perfect sense. Since launching SHOUTca.st in July last year, we've been really pleased with how it's taken off.
Internet radio has become a huge market and is on course to be the next FM. We have big plans to grow SHOUTca.st internationally as well as my own radio station locally and being at the Rural Innovation Centre will help with that.
We were able to start out using the hot desk facility here and within a month or so felt ready to take on our own office. It was more affordable than other office space and we get to access free business support which will really help us to grow.
The Rural Innovation Centre is part of the Warwickshire Rural Growth Network (RGN), funded by DEFRA and led by Warwickshire County Council on behalf of the Coventry and Warwickshire Local Enterprise Partnership.
The building was refurbished by LaSalle Investment Management as part of its on-going revitalisation of Stoneleigh Park and opened in September 2013.
Liz Burkinshaw, manager of the Rural Innovation Centre, said:
This is a great example of how we can help new and small businesses get off the ground by supporting them with the right stepping stones.
As an RGN project, we can also offer free advice and support on site through a range of specialist organisations and partners which is such an advantage, particularly for those who have little experience of running a business.