11 September 2017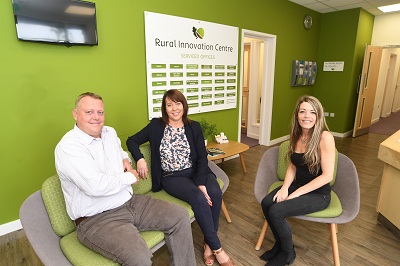 A new independent fostering agency has been launched in Warwickshire with the aim of helping to meet a shortage of carers for children in need of homes across the West Midlands.
Focus Foster Care has recently become registered with Ofsted and is now actively recruiting new and existing foster carers throughout the region from its base within the Rural
Innovation Centre at Stoneleigh Park.
The agency is managed by Kevin Reynolds and has been developed with Sarah Meadowcroft. Together they have more than 30 years of experience in fostering in the local authority, independent and charitable sectors both at a local and national level.
It has been set up with the backing of sister organisation Archways Care, an established independent provider of residential care for children and young people in the region which operates homes in north Warwickshire and Worcestershire.
Kevin said:
We wanted to create an agency that puts children and foster carers in the centre of our organisation and in doing so are committed to looking after them.
We have spent the last 12 months going through a rigorous process of putting together our policies and procedures, guidance and ethos, and are delighted to have become registered with Ofsted which now enables us to operate.
It has been a wonderful opportunity to shape an agency which is committed to supporting, training and working with foster carers, and puts them at the heart of shaping the organisation going forward.
Sarah, whose experience includes being a placement manager in the fostering department at Coventry City Council, added:
We are now actively recruiting foster carers with a view to providing placements for local authorities throughout the West Midlands.
There is a national shortage of foster carers and a growing need among local authorities to find secure, safe and loving homes for some of the most vulnerable children. We believe there are a lot of individuals out there who are not aware of the opportunity.
It is important for foster carers to feel stable and part of a family, and our agency and location reflects that. As well as giving us the potential to stay and grow within the site, Stoneleigh Park has a friendly, community feel and an open space environment.
The Rural Innovation Centre is being expanded for a second time since opening in 2013 to meet continuing demand. LaSalle Investment Management, which manages Stoneleigh Park, is creating an additional ten serviced offices.
Amy Rogers, manager of the Rural Innovation Centre, said:
The Rural Innovation Centre enables small and start-up businesses to grow at their own pace.
Its range of serviced offices coupled with its location at Stoneleigh Park provides the opportunity for organisations like Focus Foster Care to branch out into larger premises on site.
For more information, visit www.focusfostercare.com