27 July 2018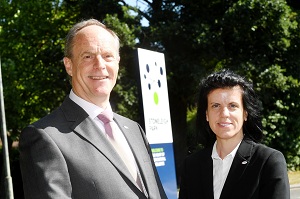 A leading Coventry and Warwickshire property figure has been appointed a governor of the Warwickshire College Group (WCG).
Colin Hooper, Estates Director at Stoneleigh Park, has joined the 18 strong board of Governors which oversees the seven colleges in the group.
Hooper, who has more than 35 years' experience in the property industry, heads up LaSalle Investment Management's operation at Stoneleigh Park where he is helping to mastermind a £50 million investment in the site which is home to a business park dedicated to rural sciences, innovation and sustainability.
There are 100 companies and organisations based on the 1,000-acre park, employing around 1,500 staff.
He has sat on the advisory board for the Moreton Morrell College for the past two years.
He said:
I have really enjoyed my time on the advisory board at Moreton Morrell and was only too happy to take on a larger role helping to drive forward all aspects of WCG.
WCG has a firm vision and a real determination to help improve the outcomes of young people and other learners by equipping them with the skills needed for the modern work place.
This is a very dynamic region economically and the Warwickshire College Group has a vital role to play in ensuring that continues.
WCG has two colleges in Leamington Spa and at Moreton Morell, Rugby, Pershore, Malvern and Evesham and educates around 17,000 students a year.
It works in partnership with a large number of local and national employers across industry and is the largest college provider of apprenticeship training in the region, with over 2,000 apprentices trained every year.
Angela Joyce, Group Principal and Chief Executive of the Warwickshire College Group, said:
We are delighted to welcome Colin to our Board of Governors, he brings with him a wealth of property management skills and an extensive knowledge of the rural economy given his role at Stoneleigh Park.
He has also been a valued member of the Moreton Morrell College advisory Board and so brings a knowledge of WCG through this role.