12 November 2018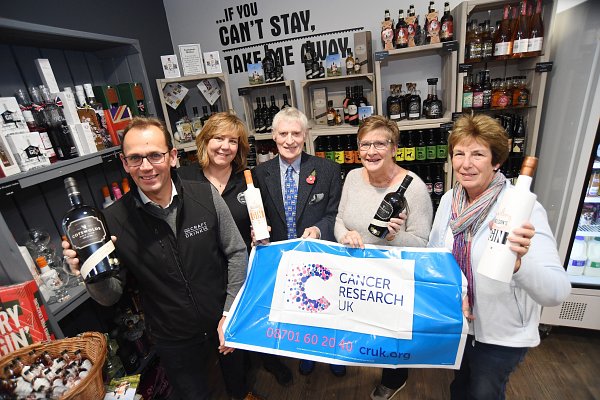 Gin lovers packed into Farmers Fayre in Warwickshire to raise a glass to the popular tipple – and raised £985 for Cancer Research UK in the process.
The gin-tasting evening at the farm shop and kitchen at Stoneleigh Park, billed as a 'Gin Talk, Tipple and a Nibble', was a sell-out.
Connoisseurs from award-winning regional gin producers Cotswolds Distillery, based at Shipston-on-Stour, and Nelson's Gin Distillery, from Uttoxeter, were on hand to share their expertise with the 90-strong audience.
Nicola Reece, director of Farmers Fayre, said:
Gin is increasingly popular and we actually stock more than 30 British varieties including those produced closer to home by Cotswolds Distillery and Nelson's Gin Distillery.
It was no surprise that we had a full house for the event and it was great to see so much money raised for Cancer Research UK from ticket sales and proceeds from a raffle.
It was the first time that Farmers Fayre had teamed up with the charity's Leamington and Warwick fundraising committee for an event.
Averil Ballinger, chair of the committee, said:
It was a great success and the talks by the gin producers were very interesting. We all know a bit more about gin now!
We're delighted with the money raised from the evening and would like to thank everyone who supported it.