19 November 2018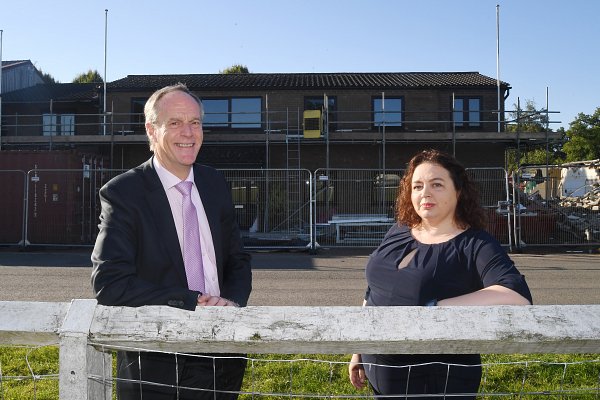 A new national training centre for the utilities and construction industries is being created in Warwickshire.
Work is underway on transforming a two-storey building at Stoneleigh Park into a bespoke training facility with outdoor space to re-create real-life working environments such as gas, water and underground cabling.
The centre is for Pragmatic Consulting, an approved training and assessment centre in the utilities and construction sectors which has had a base at Stoneleigh Park for two years. It holds accreditations with EUSR, City and Guilds, NCFE and CITB, with more in the pipeline.
It represents a significant investment and will be more than twice the size of the company's existing training facilities on the estate.
Pragmatic Consulting was established in 2013 by managing director Jo Niblett, an electrical engineer with 15 years of experience with National Grid, with a focus on training and assessment in utilities, and an aim of improving industry and supporting the skills shortage.
It now also offers Construction Industry Training Board courses, in addition to a range of industry-wide health, safety and environmental courses, and courses to support new electrical regulations.
Jo said:
We are doubling in size year-on-year. We have recently been appointed a preferred training supplier with a leading utility service provider in the UK, Morrison Utility Services, and are looking to grow the business more in the construction sector.
This new training centre will enable us to provide more courses, for instance, in power systems, electrical installation and high voltage cable jointing up to 11kV, gas and water main and service laying as well as plant and deep excavation courses.
It is an exciting development and the location allows us to have an outdoor compound for real-life as opposed to just classroom training. Stoneleigh Park is also perfect being centrally located and having virtually unlimited car parking.
Our approach has always been about competency as well as compliance which means our training is followed with on-site assessment to ensure what has been learnt is being put into practice.
Work to convert the building into the training centre is expected to be completed in January 2019.
Pragmatic Consulting is now recruiting trainers to add to its team of around 60 who are based throughout the UK.
Colin Hooper, estates director at Stoneleigh Park, said:
Pragmatic Consulting has significantly grown since moving on to Stoneleigh Park and with our central location, has proved to be a great base for a company with a national reach.
"We are pleased to be able to accommodate its need for a bigger and better training centre, and particularly to create the outdoor provision, which will support further expansion.